St. Columba: Its History;
Our Heritage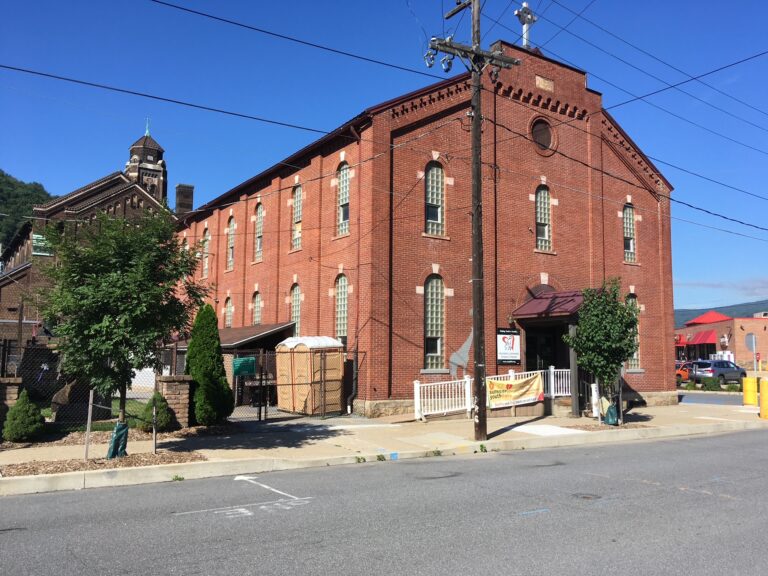 Anchoring the northwest end of Cambria City, the Parish of Saint Columba was Cambria City's second-oldest Roman Catholic parish. It was organized by Irish immigrants in 1882 and named for a beloved Irish saint. As a parish, St. Columba's entrance onto Cambria City's stage and its performance there was almost as dramatic as any actor's, for this parish survived all three major Johnstown floods. 
Its first worship center was a two-story brick building at the corner of Chestnut Street and Tenth Avenue that featured a social hall in the basement, the nave and sanctuary on the first floor, and a school on the second floor. This original St. Columba Church was completed in late 1888, survived the 1889 Johnstown Flood six months later, then was pressed into duty as a morgue for flood victims. It continued to serve as a worship center, until the newer church was built in 1913, then served as a Roman Catholic school until it was closed in the 2000s. A nonprofit organization, The Alternative Community Resource Program, purchased the building and currently operates an indoor recreation center and an outdoor water park and playground for kids.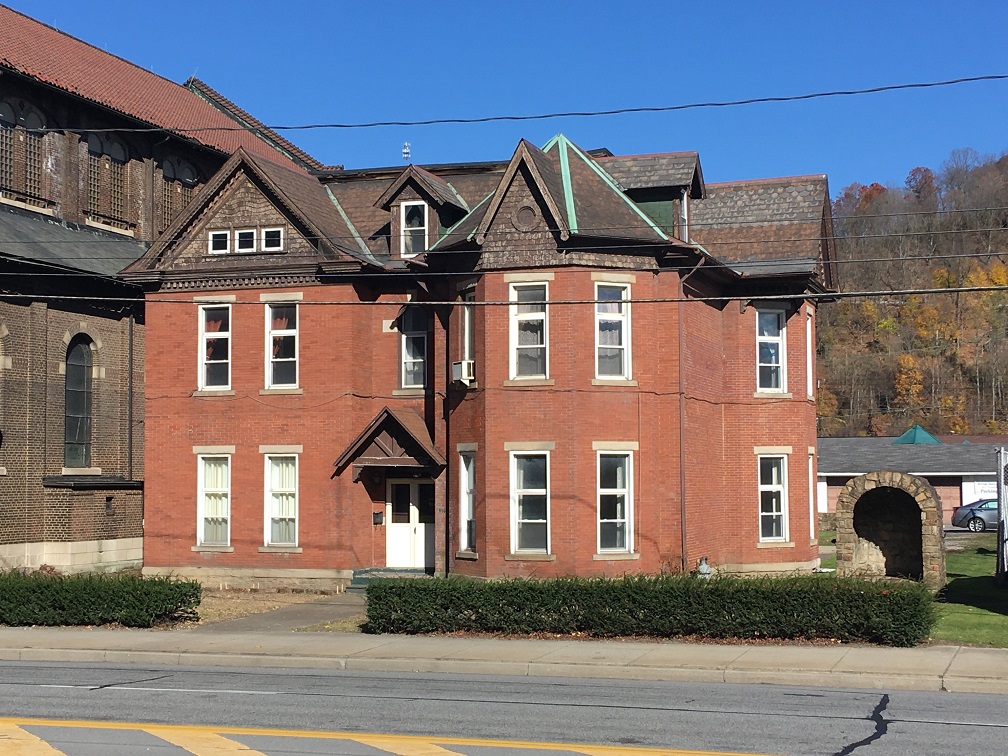 As soon as the original church was completed, the St. Columba rectory was built along Broad Street and opened in early May of 1889 – just weeks before the Johnstown Flood. Also built of brick, this 13-room Queen Anne Revival Victorian also survived floodwaters and housed the priests of St. Columba until 2009, when the parish was closed. Purchased in 2011 by Dennis and Virginia Fitzpatrick, the former rectory was converted into the Heritage House Inn Bed and Breakfast and operated as such into 2020, when it closed as a result of the COVID-19 pandemic.
In August, 2020, the Fitzpatricks donated the property to 1901 Church, Inc., sponsor of The Steeples Project. 1901 Church has corporate offices in what now is known as "916 Broad" and is planning to use most of the space to support the performing arts in the former St. Columba church building.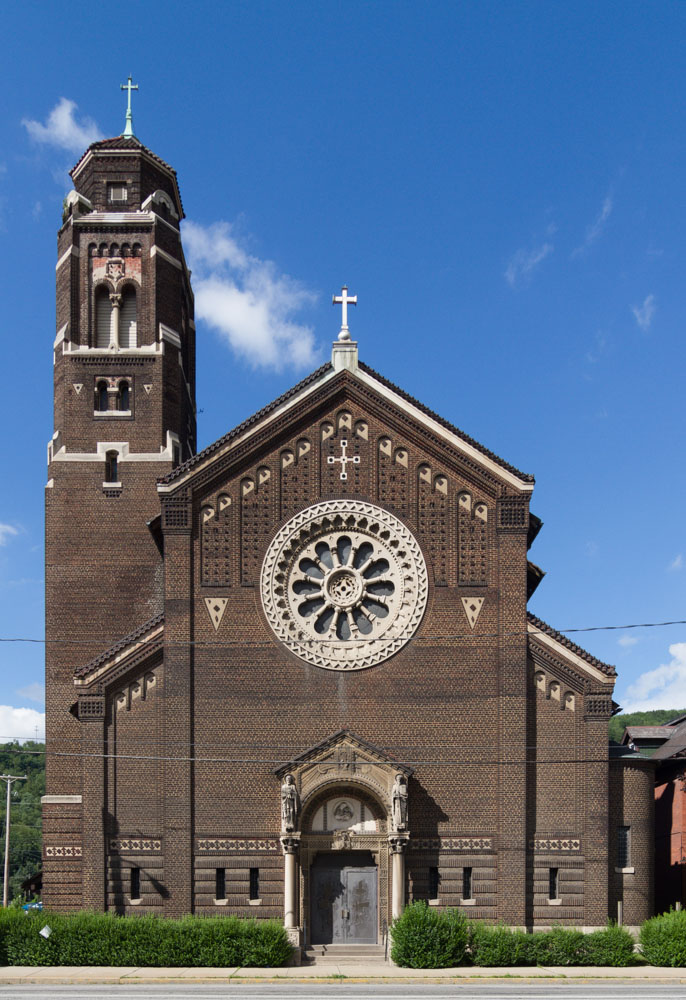 Because the parish had outgrown the original building, the second St. Columba worship center was built at the corner of Broad Street and Tenth Avenue in 1913-14 at a cost of $90,000. This building was dedicated on December 6, 1914. "…It presents an odd appearance that is far from being displeasing to the eye," wrote a Johnstown Tribune writer at the time. From its opening in 1914 until the time of its closure in 2009, as a result of a five-parish consolidation, St. Columba served Irish and other "English-speaking" Catholics of the Cambria City neighborhood and the community at large. 
Liturgical architect John T. Comès of Pittsburgh designed the building in Lombard Romanesque style, giving it a monastic appearance. Although dying in mid-career at age 49, Comès was incredibly prolific, designing at least 60 Roman Catholic churches, chapels, convents, schools and retreat centers; including cathedrals in Greensburg PA, Toledo OH, Atlanta GA and Salt Lake City UT. In addition to St. Columba,  Comès also designed St. Mary's Byzantine Catholic Church in Cambria City.
This architecturally and historically distinctive building is treasured by former parishioners and residents of the community. Together with the original St. Columba at Chestnut and Tenth and the former rectory, the St. Columba complex is eligible for individual listing on the National Register of Historic Places. Currently, all three buildings are contributing resources within the Cambria City National Historic District and, as such, are recognized as historical properties under the National Historic Preservation Act. Adaptive reuse-development within the former St. Columba is being done in conformance with the Secretary of the Interior's Standards for the Treatment of Historic Properties.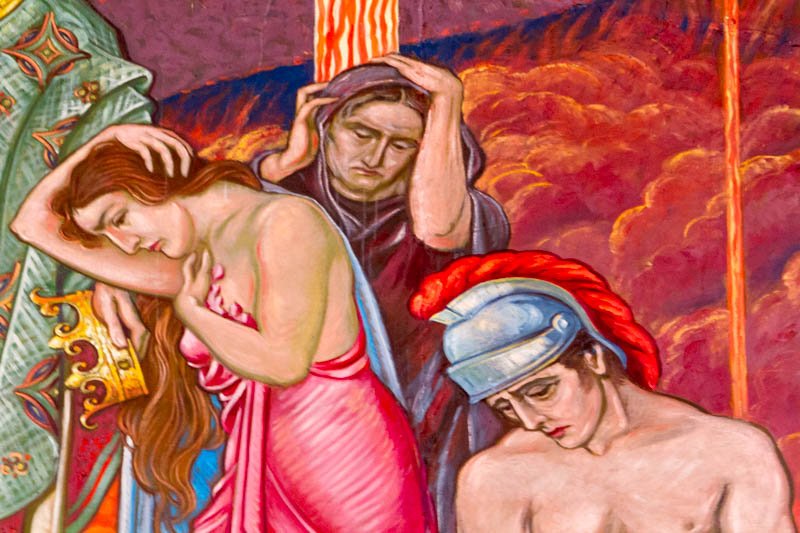 In Columba, Comès turned to a frequent creative collaborator – artist Felix Lieftuchter – to create a massive oil-on-canvas painting titled "Christ and the Angels" which still covers the rear apse wall. The painting is noteworthy for tableaux of World War I and a mill scene in the lower corners.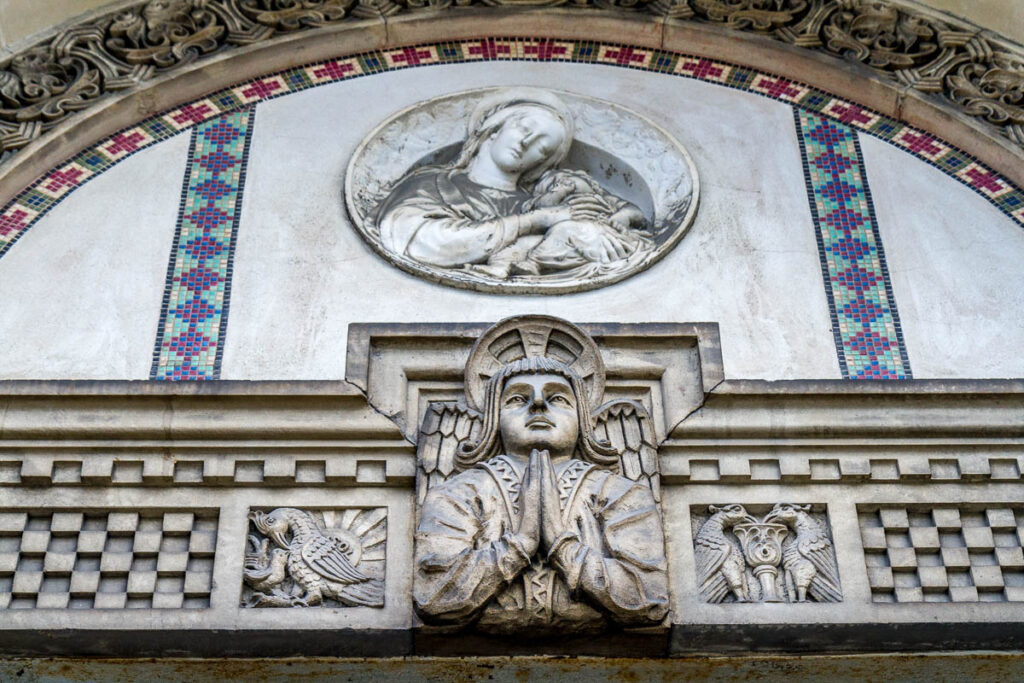 Striking Celtic-themed bas-relief sculpture around Columba's front entrance and interior statuary were the creations of sculptor Charles Simon, a native of Luxembourg. All of Columba's carved marble and limestone were produced by Simon, who studied in his native land, Italy, Austria and Germany.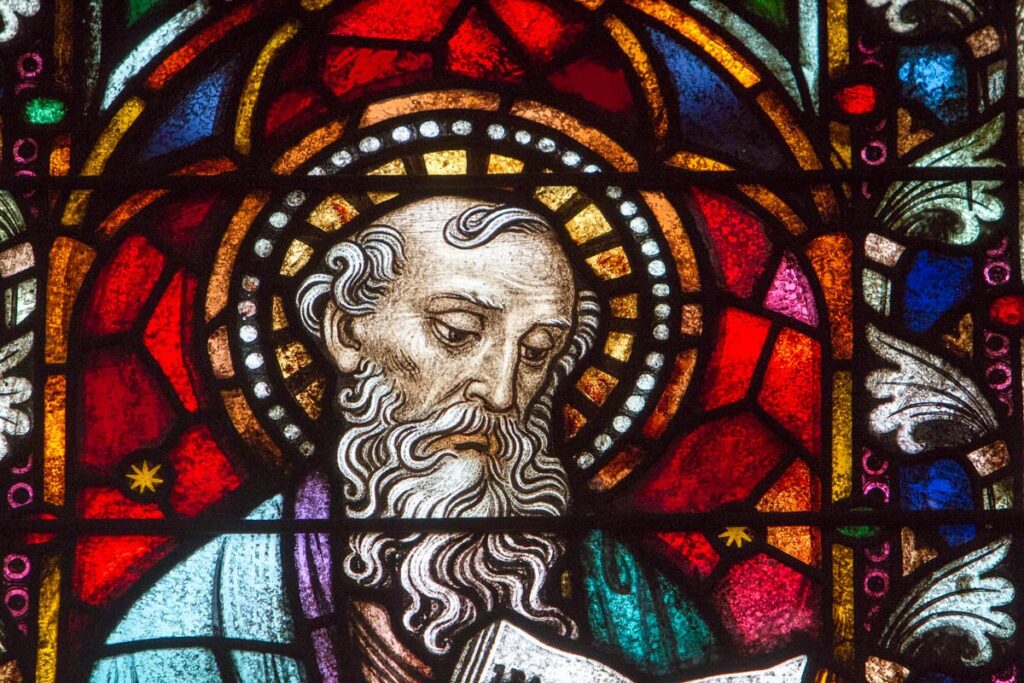 Columba's impressive stained glass depicts super-life-sized figures of saints and the gospel writers. A French stained-glass technique called "grisaille" uses shades of black, gray and brown to create depth and give the images a three-dimensional appearance when brightly illuminated. Columba's glass was produced in Europe in a 13th century English art style.