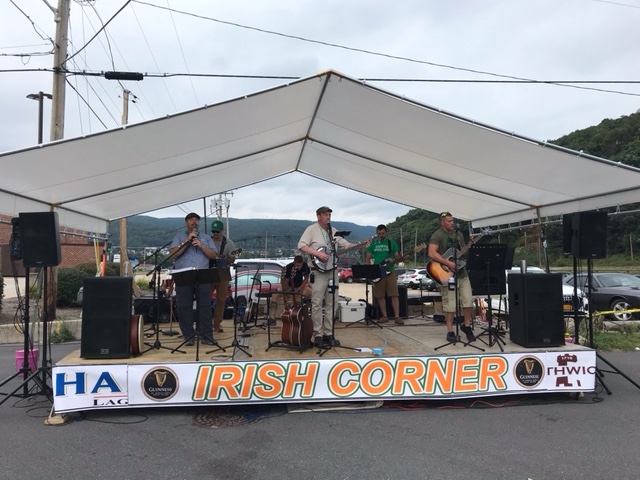 The Ancient Order of Hibernians is America's oldest Irish Catholic Fraternal organization, founded concurrently in the coal-mining region of Pennsylvania and New York City in May, 1836. The Order traces its roots back to a parent organization of the same name, which has existed in Ireland for more than 300 years. Although Cambria County has had Hibernians dating to 1876, the current Division #1, Cambria County, was formed in June of 1994, during ceremonies at St. Columba Church, and named in honor of Our Lady of Knock, in County Mayo, Ireland.
Our Lady of Knock Division of the Ancient Order of Hibernians seeks to enhance and preserve the Irish culture  and heritage – art, dance, music, and sports. Locally, we focus upon several community initiatives:
Supporting The Steeples Project and the Columba Theatre Project
Expanding the Cambria City Ethnic Fest by partnering with ACRP to bring life to the 10th Avenue and of the "midway" along Chestnut Street.
Making the community a better place to live by supporting the St. Vincent dePaul Family Kitchen, Bottle Works, Crime Stoppers, and those who protect and serve, especially the police and fire fighters.
The membership of the AOH is open to Catholic men of Irish heritage. We are always looking for new members who have a sincere interest in joining one of the finest Irish Catholic organizations in the world. All we would ask is for you to live our motto of: "Friendship, Unity, and Christian Charity"
Please contact our Division representatives, Bill McKinney at (814) 421-1998 or John Skelley at (814) 525-2505.